Do YOU love what you do?
The teaching profession is under strain, and a recent survey on Government Education Policy, conducted by The National Union of Teachers, concludes that *35% of teachers were thinking of leaving teaching in the near future.  This is very sad as many teachers love the essence of teaching but the demands and extra admin that seems to be par for the course these days is just too much… If this sounds like you, don't give up just yet… We may well have the answer to your prayers!
Supply teaching is the ideal way to do the job you love, but without the stress, which leads to a much better work/life balance.
We have so many more reasons for becoming a supply teacher, and we'd love to share our top 4 with you!
FLEXIBILITY
Supply teaching allows doing the job you love without the contractual obligations of term times… you want to go away outside of the school holidays, work part time to fit around your family, or perhaps you are looking for a source of income whilst you study or follow a new path… you can pick and choose assignments to fit with your other commitments and interests!
VARIETY
We all know that Variety is the Spice of Life, and supply teaching is perfect for allowing you to work in different schools with different approaches and ethos to find the one that suits you best – or perhaps just enjoy the knowledge that no assignment is the same. You can work with different people and different pupils. This can help with your growth as a teacher and meet like-minded people.
EXPERIENCE
One of the things we really love about supply is that it can give you the chance to try something a little different without the commitment of accepting a permanent role.  If you want to gain experience with a particular age group or subject or try a new location, supply could really work for you.  If you are looking for a permanent position but want to find the right school first then working as supply can help you make an informed decision.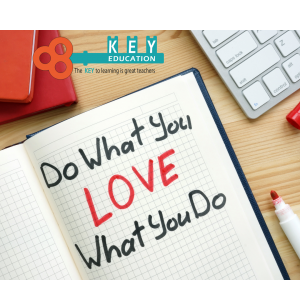 FAMILY TIME OR TIME TO BE YOU!!
Less admin, planning, marking, and target-setting can free you up to just enjoy the actual practice of 'teaching'.  When you undertake ad hoc and short term supply it means you can leave your work at work!  It allows you to spend time with loved ones or catch up on chores… or both!! 😄
Read our blogs for many more reasons why supply teaching could be the perfect fit for you!
Choose Key Education?
We at Key Education believe that the key to learning is great teachers.  We have grown our agency organically since 2006 through offering a tailored service to teachers, assisting them on their chosen career path by listening to their circumstances and understanding their requirements.  We are a small independent agency and are immensely proud of our ability to provide that personal touch.  If you need any further help or would like to discuss your next steps, get in touch with Claire, Sam or Mark, who will help you every step of the way.