Variety is the Spice of Life: Are you an Early Career Teacher (ECT) looking to gain classroom experience?
Securing that first teaching job and really feeling ready for the challenge ahead is a massive step forward from being on a training placement.  Choosing the right role is hugely important and needs to be approached carefully…
So, why rush in?!  I think we can safely say that all ECTs will feel a huge amount of trepidation, as well as excitement, about their first position in their new profession.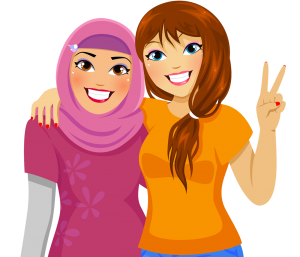 I'm sure you've heard the old saying, "Variety is the Spice of Life" and it is so true!  Having qualified as a teacher you might not feel ready to commit to a permanent post.  Supply teaching is a fantastic way of gaining experience with different year groups and in different schools.  You can choose from ad hoc supply, short term cover and long term assignments.  It can give you the chance to test the water and to make contacts within the profession.
Supply teaching is also great for fitting around family life.  As a supply teacher you can choose to take contracts that suit you rather than plan your life around the school calendar, which can be restricting when you are in a full-time permanent position.
On supply you have the luxury of focusing on the teaching element and really enjoying the experience, particularly if you opt for ad hoc and short-term cover as you have the added benefit of the work being set for you.
As you take on new bookings and build your experience, you will get the opportunity to work with and chat to many teachers, all with different teaching styles.  You will gain insight into other ways of planning, assessing, and communicating, which in turn will help you develop your own style and allow you to try out different practices – this can help with confidence levels during the interview process.
So, the upshot is, if you want to gain lots of experience in a wide variety of schools, meet loads of different people, develop new skills, and make some great contacts, then supply teaching is just what you are looking for!
At Key Education, we believe that the key to learning is great teachers.  We have been successfully placing supply teachers since 2006 in and around the Norfolk and Suffolk areas.  Our agency has grown organically through offering a tailored service to teachers to assist them on their chosen career path, by listening to their circumstances and understanding their requirements.  As a small independent agency, we are proud of our ability to provide that personal touch.
If you are looking for an agency who pays attention to detail, builds trusting relationships, and cares about its candidates, Key Education is the agency for you.  Take the leap and register here www.key-education.co.uk
Alternatively, if you are an retired teacher who is looking to return to the classroom read our helpful blog.